---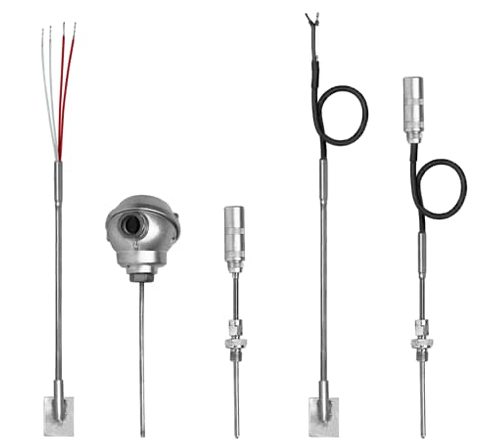 Screw-in thermometer SensyTemp TSC400
Screw-in thermometers SensyTemp TSC400 based on MI-cable for fast and accurate temperature measurement. Rough environmental conditions, hazardous areas, flexible assembly, fast response times, accuracy, skills of SensyTemp TSC400 screw-in thermometers.
Fastest possible measuring results through direct contact of the sheathed cable with the medium
Widest application ranges through optimum sheath materials
Subsequent installation possible by surface mounting
Optimal usage due to a combination of mechanical an electrical interfaces
TSC420 screw-in thermometer with direct electrical connection
TSC430 screw-in thermometer with connection cable
---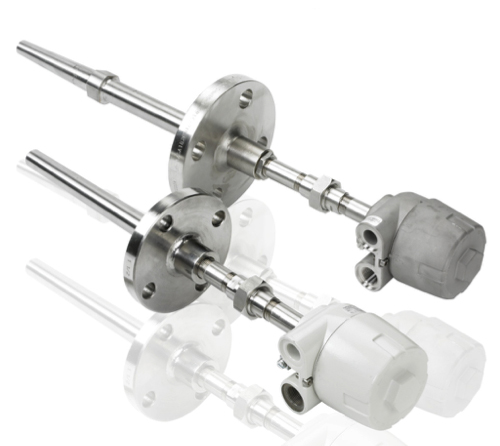 TSP411 SensyTemp, Temperature sensors for the Oil & Gas industry
ABB manufacture the full range of temperature sensors required by the Oil & Gas industry, including multipoints, surface-mounted temperature solutions and boiler tube assemblies.
Most temperature measurement requirements in the Oil & Gas industry can be fulfilled from ABB's standardized product offering but if an application's exact requirements cannot be met from this product line, ABB also provide an engineered solution service.
The connection head and lid form the protective housing for the sensor element and are available in either epoxy-coated aluminium (AGL series) or uncoated 316 stainless steel (AGS series). The head is provided with two connection ports, both drilled and threaded to M20 x 1.5 mm. One connection port is closed by an EX d rated plug.
---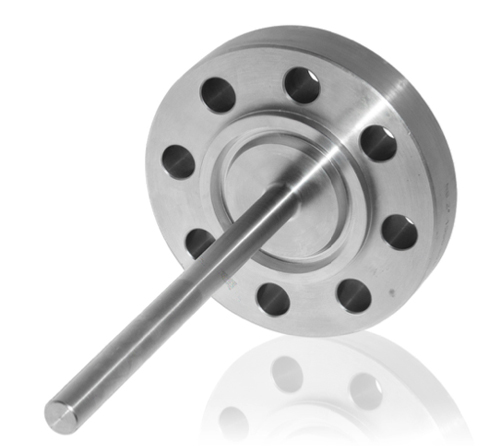 TSP400 Series Thermowells, for the Oil & Gas industry
Engineered to international standards
Manufactured with full material control
3.1 certification
Traceability to producing mill
X-Ray PMI available
Three basic profiles are available:
Straight

the stem diameter is consistent from the root to the tip

Tapered

the profile tapers from the root to the tip

Stepped

the lower portion of the thermowell steps to a smaller diameter.
A version of the stepped profile is available in the DIN designs where the step is a taper towards the tip. See the illustrations on pages 4 to 25 for details.
Velocity collars
There are times when thermowell design fails to satisfy ASME PTC19.3 2010 TW criteria. Under these circumstances, it is advisable to shorten the thermowell and change the diameters of the stem root and tip. ABB engineers are available to advise on this. Where the thermowell would become too short, a velocity collar can be used.