---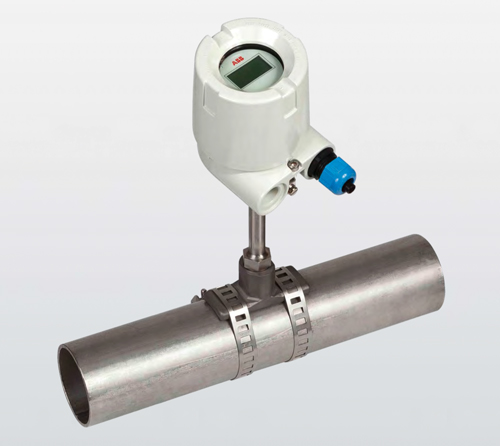 Non-Invasive temperature transmitter TSP341-N
A simpler and safer approach.
SAFER and no risk of thermowell breaking off
REDUCED COST Quick to install for less costly installation No thermowell testing, calculations or need for exotic materials
HIGH PERFORMANCE Keep your measurement quality
SIMPLER Straightforward from ordering to maintenance No thermowell stocking
TSP341-N – A simpler and safer way of measuring your process temperature without the need to shut down, drill a hole or install a thermowell.
With its innovative double sensor architecture and specially developed calculation algorithm, it greatly enhances your safety and reduces your installation costs without sacrificing the quality of your measurement.
Process connection

Surface mounting to vessels and piping (Clamp-on concept)

Sensor

Thin film resistor Pt100 in three-wire circuit; nickel tip

Material connection heads

Aluminum, epoxy-coated or stainless steel

Communication
Accuracy

Similar to invasive sensor under common conditions

Response time

Matches or exceeds invasive sensor performance

Measuring range (surface temperature)

–40 to 400 °C (–40 to 752 °F)

Transport/storage temperature

–20 to 70 °C (–4 bis 158 °F)

Ambient temperature range at connection head
Without LCD indicator: –40 to 85 °C (–40 to 185 °F)
With LCD indicator: –20 to 70 °C (–4 to 158 °F)
IP rating
Vibration resistance

10 to 58 Hz: 0,075 mm (0,003 in.) > 58 to 2000 Hz: 10 m/s2 (1 g)

Explosion protection

Global approvals; intrinsic safety and flameproof enclosure