---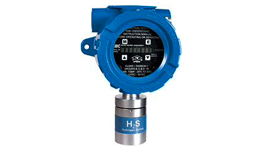 SMC 5100-XX-IT Toxic Gas Detector
The SMC 5100-XX-IT gas detector monitors toxic gases such as Hydrogen Sulfide, Carbon Monoxide, Nitrogen Dioxide, Ammonia, Oxygen Deficiency, and others. The detector requires calibration only every six months, cutting operating costs and time. As part of the SMC Sentry IT platform, the detector can be remotely diagnosed and calibrated via Remote Sensor Capability.
---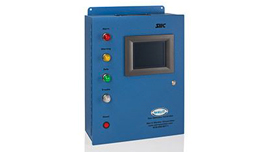 SMC Sentry IT 32 Channel Controller
Powerful gas detection system controller.
The SMC Sentry IT Controller is a powerful network-enabled hazardous gas detection system that operates up to 32 detectors and interfaces with devices over Modbus RTU, 4-20 mA, Sentry PSG Bus, and conventional dry contact. The embedded web application enables users to view important data remotely and provides connectivity into the Industrial Internet of Things (IIoT).